(Art by Thalia Took)
Ayida-Weddo, also known as Aida Wedo or Aido Quedo or Rainbow Serpent is the Vodou goddess of sweet waters, serpents, fertility and rainbows. She is represented  by the rainbow python.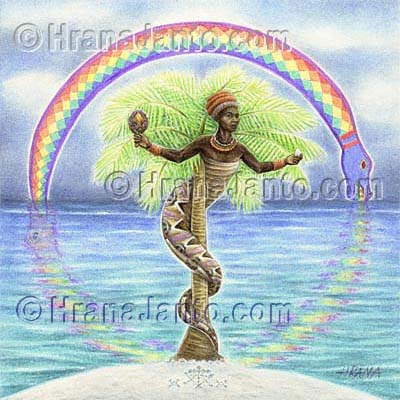 Ayida-Weddo is a benevolent and sweet goddess, she is worshiped in parts of the Caribbean and in Benin. She represents continuity, strength, integration and wholeness.
Ayida-Weddo rules over fire, water, wind and the rainbow. She is also associated with wisdom. She protects creation.
Ayida-Weddo is the wife, or feminine aspect of Damballa-Wedo, the Sky God. Together, they both represent the principles of birth and creation.